Having a garden is indeed a gift for a family since not everyone is blessed with an outdoor space. We all know that some people live in condominiums and in homes that have a small lot area which prevents them from having their own garden. That is why people are just innovative and would add a rooftop garden if the lot's footprint won't suffice for one. Once a home has a garden, we have to make sure that it is well-designed and it looks beautiful, inviting and relaxing. Apart from adding seating on it, it would be nice to add flowers and different types of plants. For sure you will agree with me that flowers will indeed beautify your garden.
Transform your garden from boring to wow by adding a unique flower bed. There are many different ways to do it and with one simple touch, your garden's look will no doubt be alleviated. These DIY flower bed ideas will give you inspiration on how you can add flowers to your outdoor space. Of course, the flower bed depends on the size of your space because if you have a small garden, you don't have to occupy a lot of portion of it for flowers. Or you can even go vertical with hanging plants or vertical flower beds. But for now, we will give your flower bed ideas that are horizontal and raised using various types of materials. Take a look at the ideas below for your inspiration:
1. Hexagon Planter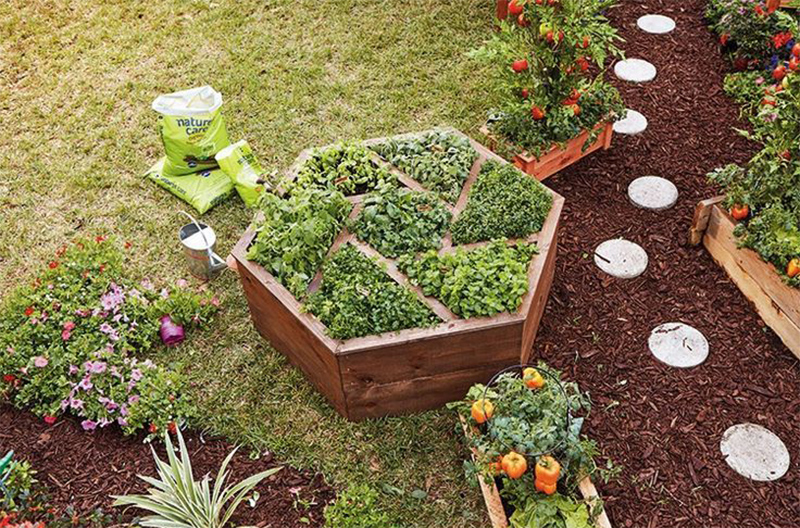 If you are good in making stuff using wood, then this wooden planter could be perfect for you. You can also paint it as well in any color you want.
2. Tulips in Planting Beds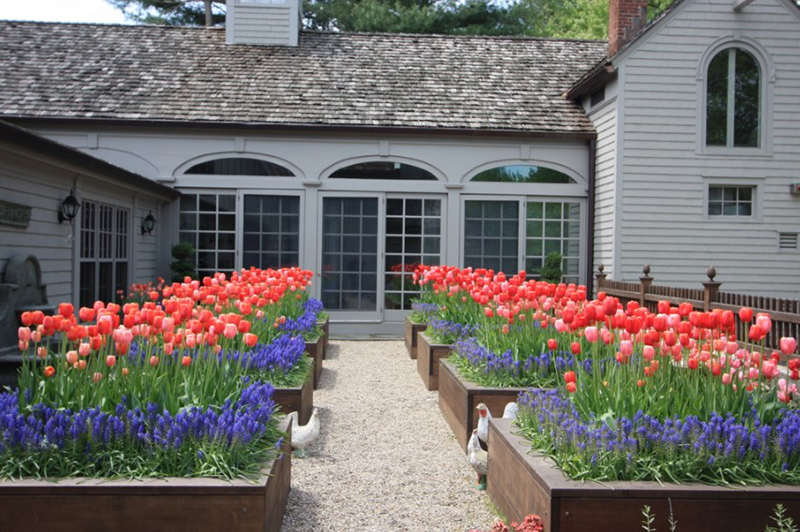 Wood is usually used to create flower beds just like this one that is full of lovely tulips.
3. Old Tire Flower Planter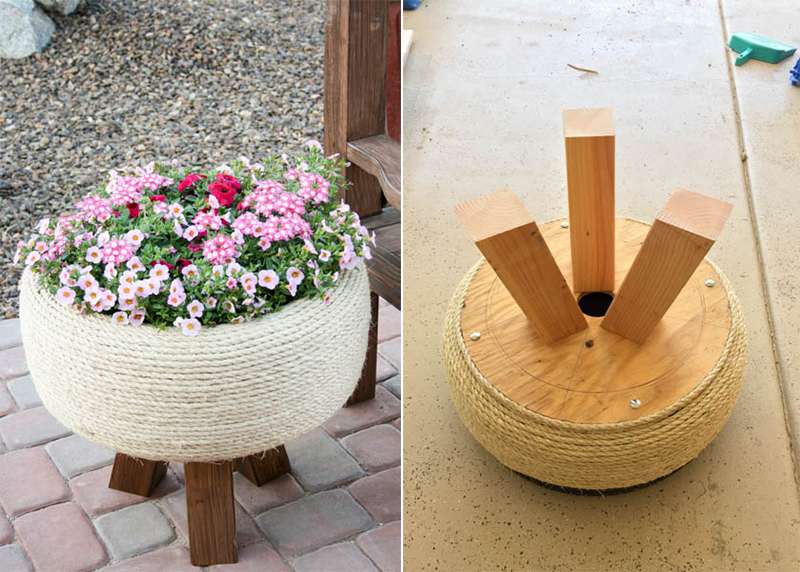 Turn an old tire into a gorgeous flower bed by using a rope and adding some wooden legs on it.