Aside from the living area and other areas in the house where the family can spend time together, the outdoor space is a good spot for bonding too. Yes, you can watch movies in the entertainment room, but if the day is beautiful, why not grill barbecues together? Or if the night has a clear and starry sky, why not tell stories around an outdoor fire pit. It would be nice, right? Sometimes, we can be surprised how comforting and cozy our nature can offer.
So, today, we have gathered some patios with a traditional design. Well, even in your landscaping, certain schemes and styles can also be followed.
We can see that once you start scrolling down on the patios we have below, you can notice that with a traditional patio, things are a lot freer and that you can bring in whatever comes to your mind without worrying about looking sleek or with corners and others. Take a look at what we have gathered below.
1. Traditional Small Scale Patio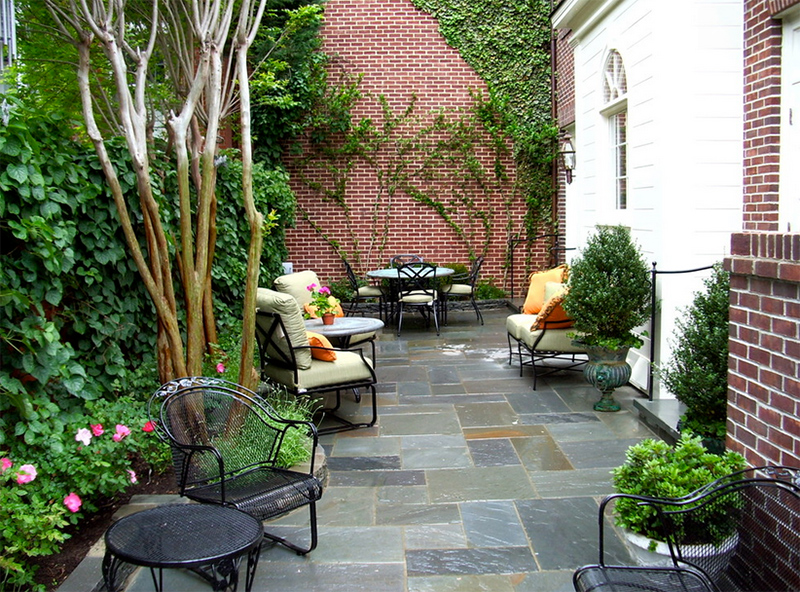 Notting Hill Gardens | Design Build Construction
What I love about this patio are the vines crawling on the brick walls as well as how they just randomly arranged the furniture outdoors as if implying that you can just do whatever you want under the sun!
2. Exterior & Garden Lighting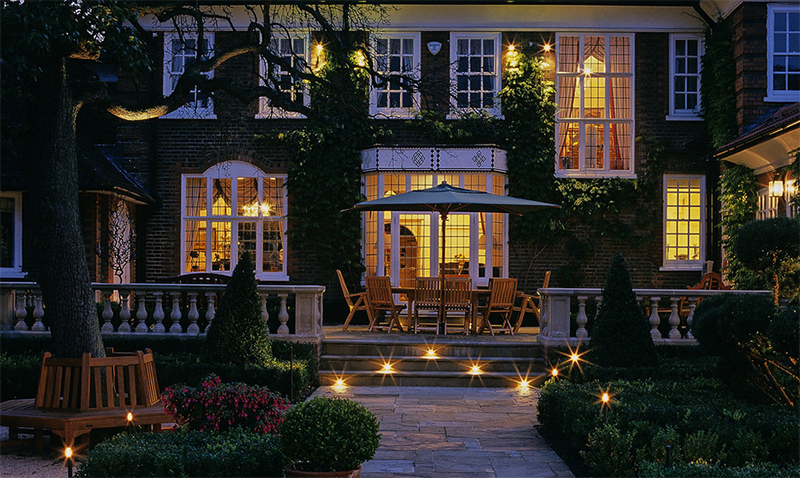 Laara Copley-Smith Garden & Landscape Design
Isn't this a sweet patio? Aside from the lighting that brings drama to the space, the landscape is very nice including that wooden bench around a tree.