There's certainly no shortage of great long distance hiking trails in the UK. In fact, if we go by the typical definition of a long distance trail (a trek that will take more than one day's walking to complete, or is over 31 miles), then the UK has over 230 of them! Whether it's a gentle stroll through the countryside or a more serious trek with lots of ups and downs, chances are you'll find exactly the trail you want without having to get on a plane and heading over to the Continent.
We've done the tough work to compile a list of what we think are five of the best long distance hiking trails in the UK, they're in no particular order but if you think we've missed out on a gem, or if you agree with our choices let us know in the comment section below!
5. The Coast to Coast Walk
Length: 182 miles
Average time to complete: 12-14 days
Highlights: Lakeland valleys, Richmond, North Yorkshire Moors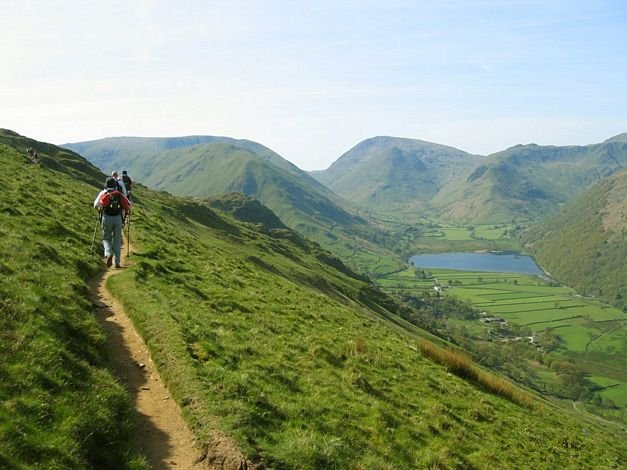 So we kick off our list with the Coast to Coast Walk in Northern England, a 182 mile trek that takes you from St Bees in Cumbria to Robin Hood's Bay in North Yorkshire through three national parks: the Lake District, the Yorkshire Dales and the North Yorkshire Moors. Interestingly, despite the path being one of the most popular treks in the UK (and even the world) it's technically unofficial and is largely unsignposted. It was first described by Alfred Wainwright in his 1973 book A Coast to Coast Walk and he recommends that walkers dip their booted feet in the Irish Sea in St Bees and in the North Sea at Robin Hood Bay once the trek is complete.