Oh, the good ol' days! With the good ol' boys Bo and Luke Duke of Hazzard County. We all know they meant well, but did they ever cause a lot of trouble! The famous TV series, Dukes of Hazzard, follows the cousins on all their crazy escapades and adventures. But while we may love the Duke boys, there is another star of the show: The Dukes of Hazzard car. On January 26, 1979, the first episode of The Dukes of Hazzard aired and this iconic car made its big debut. And now we can never forget the Dukes of Hazzard car either! An awesome souped up 1969 Dodge Charger with that wicked orange paint job.
For all the fans of the show and the Dukes of Hazzard car, here are 10 awesome facts about the iconic 1969 Dodge Charger!
1) While we all might know the name of the Dukes of Hazzard car is the General Lee, but it may come as a surprise at just how many Lees were destroyed in the making of the TV series.
The lifespan of a General Lee was definitely short. It is estimated that upwards of 300 Dukes of Hazzard cars were used through the TV series that ran from 1979 to 1985. To all the lost Chargers, may you all rest in peace.
2) Even though we don't know exactly how many were destroyed, it is said that more than one was used for each episode on average. That's a lot of wrecked cars!
3) We have all probably seen at least one of the crazy stunts from the show. During filming prior to the show's debut, the General Lee with its stunt driver (presumed Craig R. Baxley) made a jump that sent it right into the record books. The epic jump was 16 feet high and 82 feet long. The stuntman drove off a makeshift ramp and right over a cop car. Pretty bad ass, right?
Way to hit the ground running by literally hitting the ground and then, as you can imagine, totalled the Dodge Charger. That's show biz for ya! `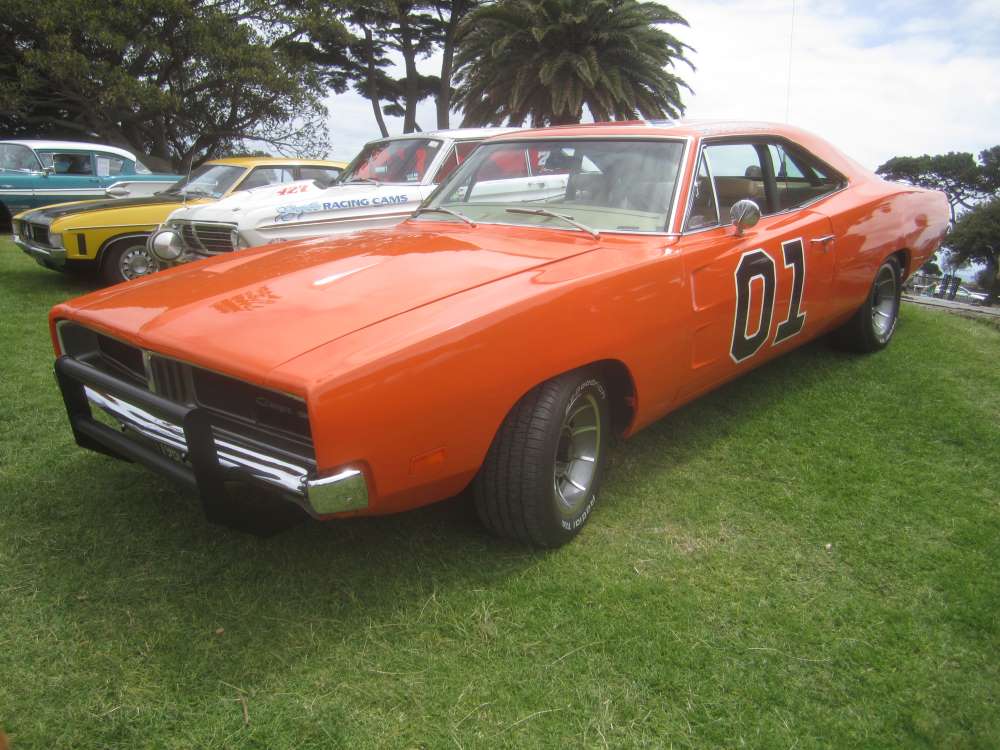 4) That record-breaking jump and that specific 1969 Dodge Charger is a featured scene in every episode; making it the only Dodge Charger in The Dukes of Hazzard to be in more than one episode.
5) As for the many other stunts in the TV series, hundreds of pounds of either cement or sandbags were packed into the trunk of the Dodge 1969 Charger. Why? Well, it was to stop the General Lee from leaning forward and nose diving. You see, the cars were very heavy in the front.